Hello again! Can't believe it's already been 2 weeks. This means half of the program is over.. This week was awesome, now we are familiar with our environment, with each other, with mentors and so much more. On Monday, July 3, we had the talent shows. I didn't participate. However, a few of my friends did and it was awesome. My favorite was a play by my friends. It was about a family, where a rich person died, and they are trying to figure out who gets how much. There were also a few cultural dances which I enjoyed a lot!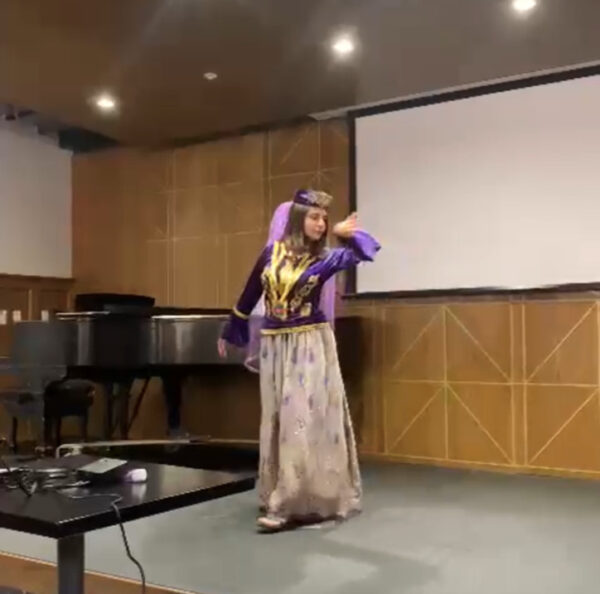 July 4 was awesome! It was really fascinating to see how Americans celebrate their Independence Day. We started our day with a picnic in the park then in the evening we had the opportunity to watch the firework. It was amazing enjoyed the day a lot.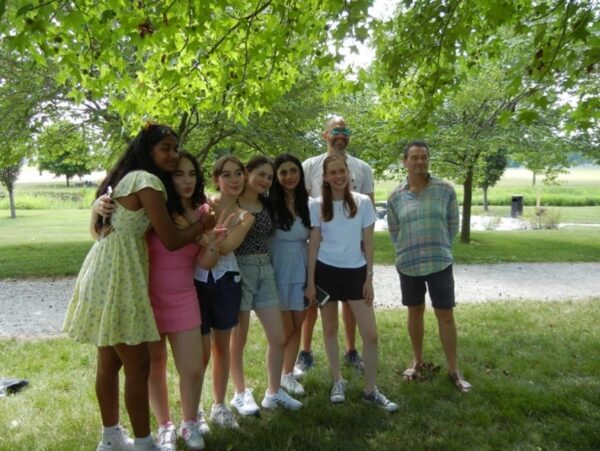 The lecture I enjoyed most of all is the one we had on Wednesday. We learned about Debates and then we had to get into groups and had a debate. We had topics like: Should coffee be available to the public, is it okay to have parties, and so on..
On Thursday we went to Indianapolis and had a tour, we also went to a dinner Theater. I have never been in such a place; it was the best experience ever! We watched "Beauty and the Beast- The musical". Overall, the experience that day was magical.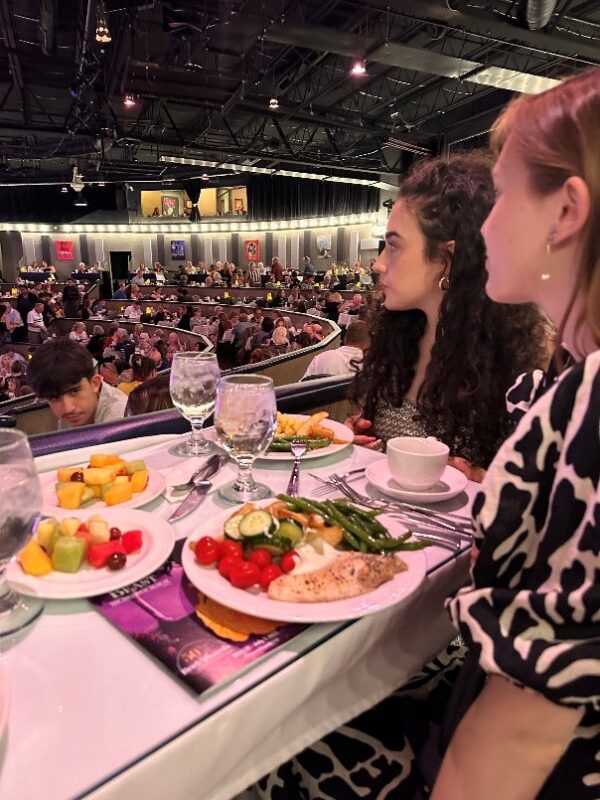 On Friday we had Community Service Day. My friends and me had various tasks to fulfill and I had to clean the basement. I know it sounds hard and boring but hear me out: It really wasn't! Time flew by and we had lots of fun cleaning up.
Finally, on Friday evening, our host family picked us up. I am in a family with my best friend here. Cyrine, who is from France, so we were really lucky. We have an amazing 59-year young mom and the sweetest 2 kitty cats ever. Our host mom's name is Jeanne, she picked us up with her 26-year-old daughter Lisa. Her cats are called Nacho and Gracie. Nacho is a real Mammas boy and Gracie is literally a walking anxiety. She looks like she could get an anxiety attack at any moment. That's how Jeanne describes the cats, and I must agree with her. Gracie is the most anxious cat I have ever met. She fears her own shadow!
On Saturday our host mom took us to a baseball game, and we had Mexican food with her, Lisa, Lisa's husband, Justin, and Lisa's Cousin, Camille.
The baseball game was slow. However, the breaks in between were so much fun. At one point they were throwing T-shirts. They had like 10 of them and I was lucky enough to catch one of the Shirts. The printing on the T-Shirt was a surprise, I didn't expect it.
hen we had ice cream. Sunday was my favorite day ever. We woke up early and met with the host family of 2 other fellows. Eirik's (Norway) and Brogan's (Ohio) family apparently knows mine and Cyrine's. We went hiking in the Turkey Run and it was so amazing. We had to climb ladders and jump from stone to stone. It was such a cool experience.

My 59-year young mom fell and got mud all over her body. What do you think was the first thing she said at that moment? Ouch, my knee? Help? No, not Jeanne. She wanted us to take a picture so she could post it on Facebook. After the hike, we said goodbye to Eirik and Brogan and went Tubing. It was so relaxing. I and Cyrine were being lazy and sat there while Jeanne, Lisa, and Justin were trying to move us forward. As unlucky as our mom is, she fell out of her tube. She thought that was the most hilarious thing ever, and we had a blast.
After all that I asked if we could get ice cream then she took us for some ice cream. On the way to get ice cream me and Jeanne had a heartfelt talk about life, while Cyrine was sleeping at the backseat. When we arrived home, we had Pizza and Jeanne's friend Pam came over. We sat in the hot tub a little and talked about some stuff. Sunday was my favorite day so far and Jeanne is the best host mom I could have ever gotten.